** My Midlife Kitchen received sample products from the vendor for review.  However, all opinions and content are my own. **
** Affiliate links are included in this post. **
OK, so maybe that's not that big of a secret.  I'm a food blogger after all, so one would hope I'm in LOVE WITH FOOD, right?  But this isn't what you think.  It's something different.  Something delicious.  And something I didn't even make.  It's food that actually does good in the world, and all I have to do is eat it.
That's some pretty powerful food, huh?  And now you want some, don't you?  Well, allow me to introduce you to this great concept. Basically, I'm fixing you up with your new BFF.  Just call me Chuck Woolery.
Love With Food, meet Reader.  Reader, meet Love With Food.  I think you have a lot in common, and that you could become fast friends.  Love With Food, you like making sure people have tasty, healthy options for snacking, while making the world a better place.  For every box of delicious snacks, you donate meals to food banks such as the Feeding America Network and Share Our Strength – No Kid Hungry.  That's pretty darned awesome of you, and we all get great things to eat, too.  You're a win/win kind of friend!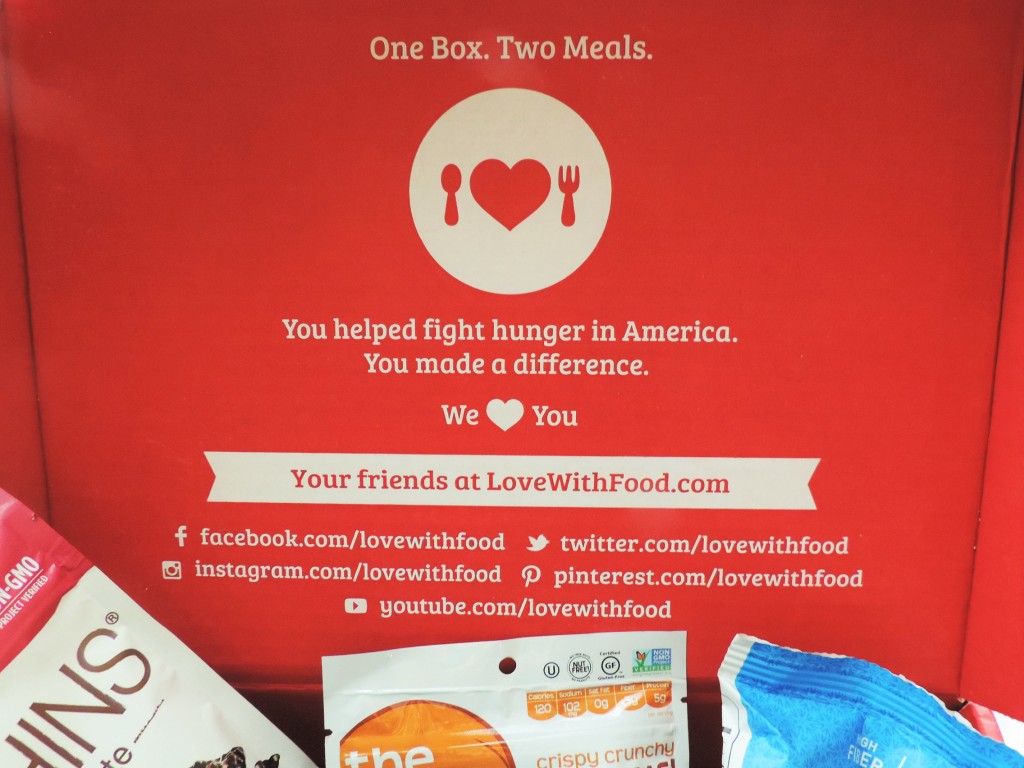 And Reader, Love With Food does the cool things I mentioned above, but you get so much out of this relationship, too!  Do you know how I know that?  Because I suspect that at least a few of you out there may enjoy picked-just-for-you snacks that show up on your doorstep.  I mean, what are friends for, right?  They know you, they support you, and they give you great gifts like a Chocolate-Themed snack box.  Yeah, chocolate that is there when you need it.  You know you need friends like that in your life.  I know I fell in love with snacks like this Salted Caramel Brownie Brittle.  A little sweet, a little savory, a LOT fantastic.  See?  Love With Food knows what you want before you do.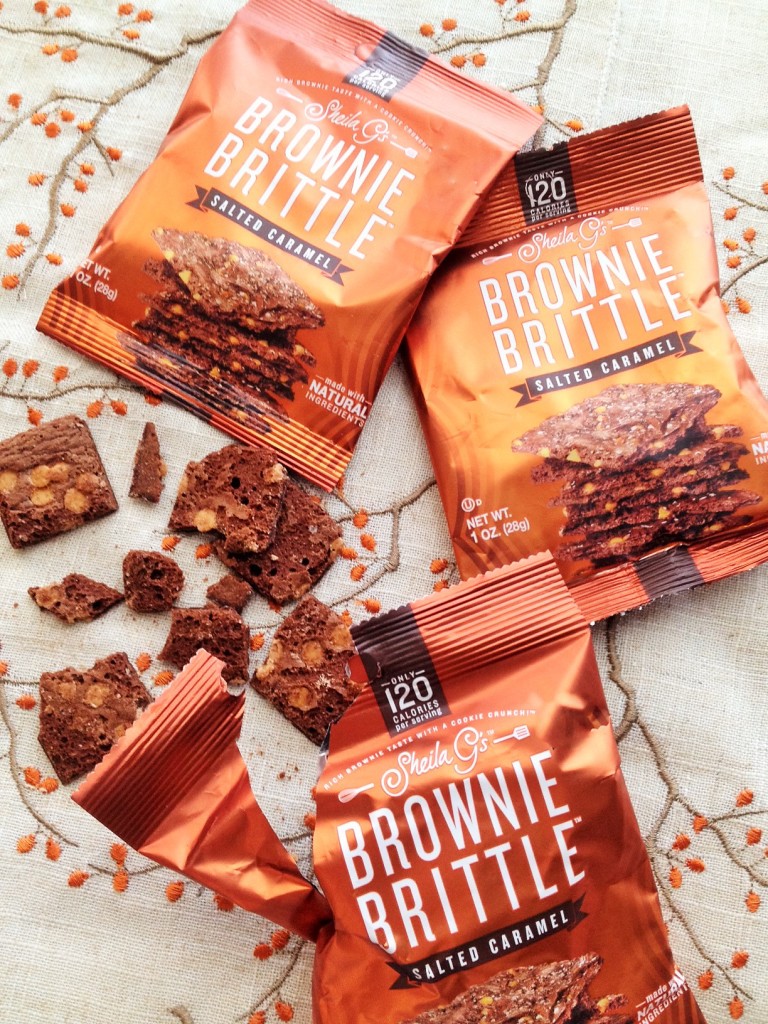 Or maybe you've got some dietary issues to contend with?  Your new BFF, Love With Food, is looking out for you.  They can provide you options like Dairy-, Gluten- or Nut-Free snack boxes.  You can have tasty treats just like everyone else, and YOURS will be envied to boot.
Reader, are you a socially-conscious eater like a growing number of others in this country?  Guess what?  Love With Food thinks that is important, too, and can give you GMO-free, Organic, or Fair Trade snack options as well.  Oh, and don't forget that super social mission of donating meals to food banks across the country.  You can snack well AND do good all in one fell swoop.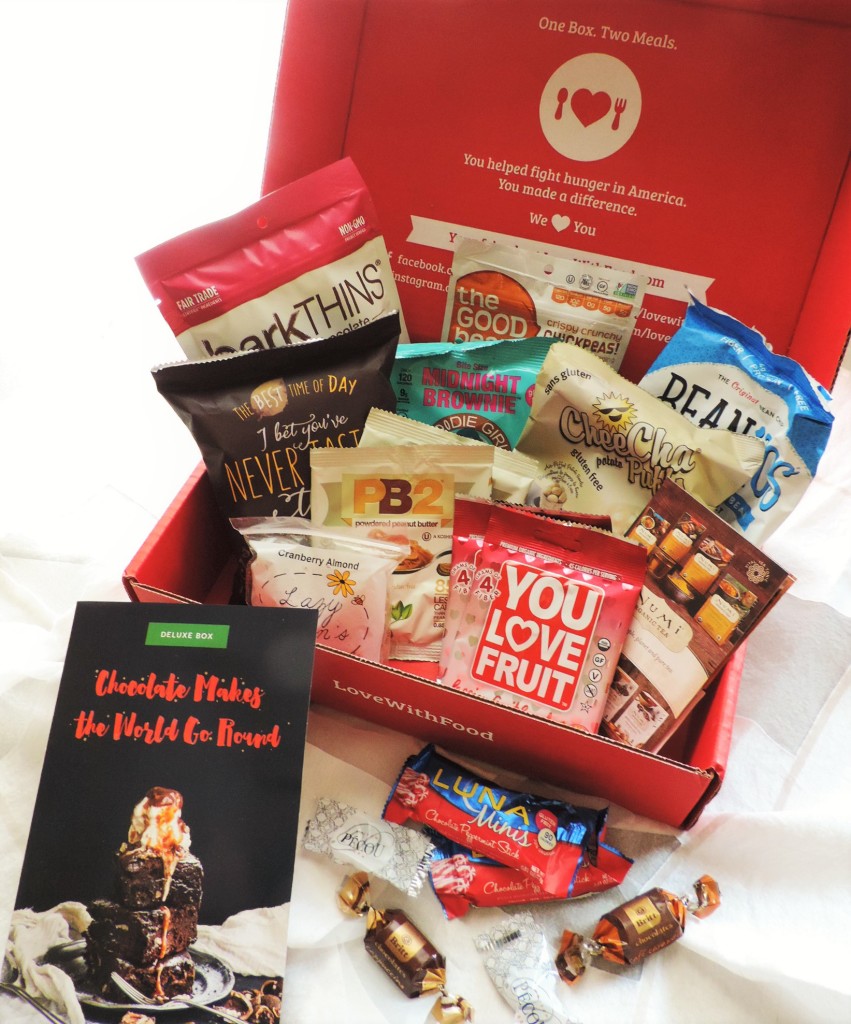 So the only real question now is: how do we get you two in a room together?  It's simple, really.  Just check out the great things Love With Food has for your choosing, and then begin enjoying worry-free, stress-free, and guilt-free treats right away. You can make your first contact with your new bestie at the links on the side of this post, or by clicking here.
I think I have a future as a matchmaker, as this is clearly a match made in Love With Food snack heaven! I think you two will be very happy together.
Add to Favourites