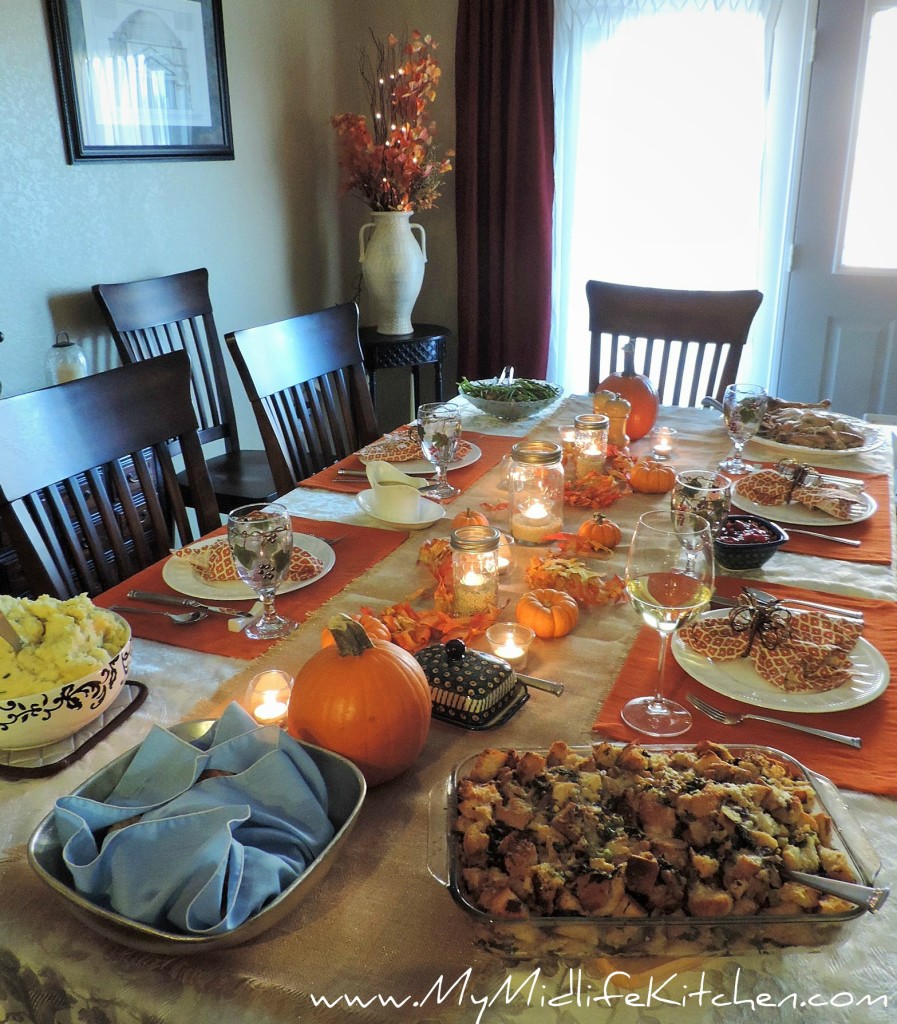 The turkey turned out perfect. The sides were a huge hit. The perfect sweet bite was enjoyed by all. The football was been played. The wine was (and maybe still is being) drunk. And now you can finally sit down and relax. Ahhhh…
And then the next morning, when you wander into the kitchen for a little nosh, the refrigerator nearly throws up on you when you open it. The amount of extra food is weighing heavily on each shelf, mocking you, saying "You thought you were done with me! Not so fast!" So now what do you do with a half of a pan of uneaten dressing? How do you make use of the extra veggies and herbs waiting for their final use? What the heck are you going to do with the extra 12 cans of pumpkin that somehow snuck into your pantry? No Black Friday shopping for you (now that part, you're probably relieved about—I know I was!). Time to make use of the remains of the fabulous Thanksgiving Day.
If you ask most people, they will say that the leftovers are the best part of Thanksgiving. Making too much for the big day is actually an unspoken strategy to ensure you get another couple great bites all to yourself. That next day, I love the quiet of the house, the day-long pajama attire, the big cups of piping hot coffee, and all of those leftovers, waiting for me to work my magic. I actually relax the day-after by cooking some more. Crazy talk, I know. But that's how I roll.
For me, my favorite leftovers are the dressing, the cranberry sauce, the pumpkin, and yes, the turkey carcass. I slowly work to create another life for all of that food, making sure that very little goes to waste, and we don't wind up having the exact same meal for a week. I talked about some of the great uses for the leftover cranberry sauce already, but the others are a fun way to help make sure that turkey and other food stuffs keep on giving into the next week—and maybe farther. Being thankful for the bounty in front of us every day—what nice idea for the whole year.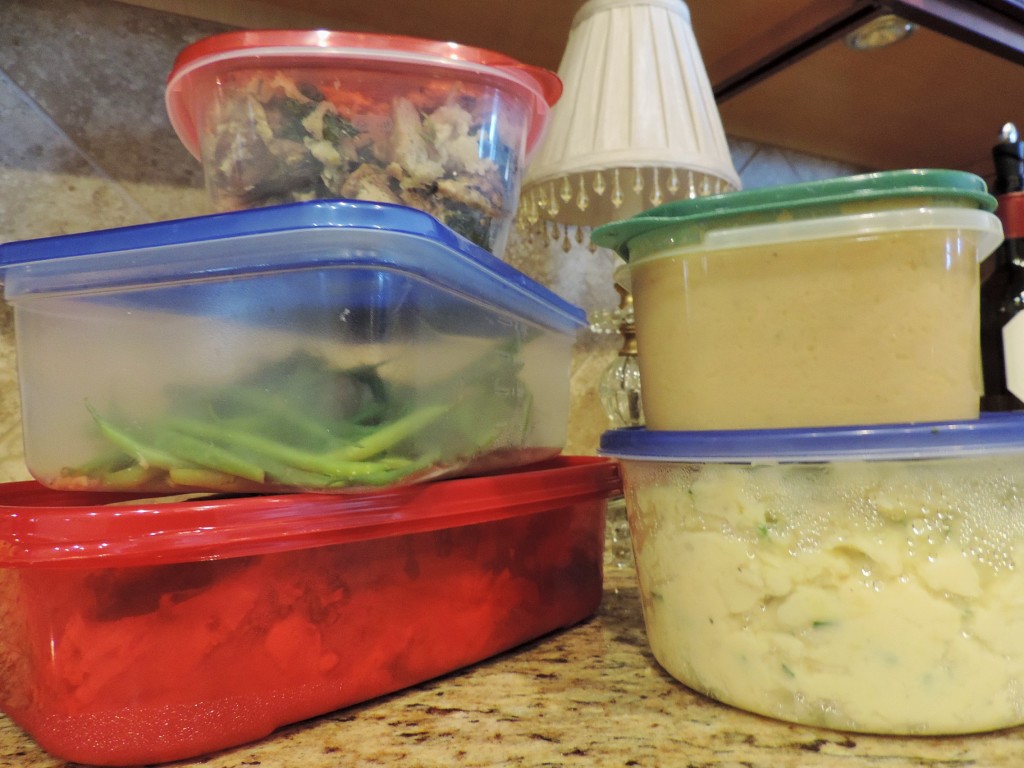 Homemade Turkey Stock:
This is the one leftover that I think I love the most. The night prior, when the clean-up is in full swing, I make sure to pluck the turkey carcass before it gets thrown out and toss it into a large plastic bag. That next day, I grab my big stock pot and get ready to fill the house once more with the savory smells of Thanksgiving. It's the easiest recipe because it's not an exact science, and the multitude of ways you can use the golden, liquid goodness that results are endless. Soups, stews, rice, sauces, potatoes, vegetables—this homemade stock is better than anything you'll buy all year, and will add rich flavor to whatever it winds up in. When you finally use the last of it, you'll be tempted to make another turkey just to have the chance for more stock. Oh wait…that Christmas bird may come in handy for that!
Ingredients:
1 turkey carcass (if there are still some chunks of dark meat on there, all the better)
2 onions, quartered (no need to peel them)
5 cloves of garlic, smashed
2 large carrots, chopped into 2" pieces
4 stalks of celery, chopped into 2" pieces
1 lemon, quartered
Salt and pepper, to taste
Assortment of fresh herbs (I had sage, rosemary and thyme on hand)
2 bay leaves
Place all of the ingredients into large stock pot (yup, everyone in the pool!) and cover with water by 2 inches.

Bring to boil for 10 minutes.
Reduce heat to low and simmer for up to 6 hours (yup, that's how long it takes to get that rich, deep flavor).

Drain contents into large pot (remember, you're not getting rid of the liquid—that's the good stuff!), removing all solids.

Store stock in containers of varying sizes depending on how you plan to use it in the future. Freeze for up to 6 months.

When it comes time to use the stock, defrost in refrigerator overnight.
Proceed to enjoy that rich flavor year-round!
Stuffin' Muffins:

These things are actually more versatile than they may look. Since you're basically talking about flavored bread, use it that way. I like to use an ice cream scoop and place leftover dressing into large muffin tins, and then when they're done, use them as a base for fried eggs, or as a side with some leftover gravy, or even as a you would a regular muffin—slice and add some butter for a delicious snack. And if you have extra beyond that, you can stir the leftover dressing into a hash and serve for breakfast. Use your imagination—the possibilities are endless.
Directions:
Preheat oven to 300 degrees.
Using ice cream scoop, place scoops of dressing into cooking spray-coated muffin tins.

Place muffin tin into oven and bake for 15 minutes, or until the tops begin to crisp up.
Serve with eggs, hash, gravy, or whatever floats your boat!

Add to Favourites