After this weekend, I will be hyper-focused.  I'll be glued to my television.  Game Day is my favorite day of the week. See, I'm a football fan.
No, scratch that. I'm not a fan, I'm a FANATIC (which is where the word "fan" comes from, but whatever).  I've mentioned in previous posts that I have an undying love for all things Ohio State and Cincinnati Bengals football, and I admit that I have been known to get so into a game that sometimes things come flying out of my hands and whiz toward the TV screen.  Yeah, sometimes I'm that fan.  You want to watch a game with me now, don't you?
But no matter the final score, I'm always a fan of the food that is served when watching a football game.  There is something freeing to know that food that other times of the year you might not touch are on the menu and at the ready when the pigskin is on TV.  You can go with the standard chips and dip, but I prefer to kick things up for the big game.  A Dip Parade, if you will.
I have many foods that are must when I'm watching football, so in honor of this weekend's upcoming battles, I've gathered a list of some tried-and-true, tasty and easy, super yummy dips to serve up on game day.
Maybe having these dipping goodies on hand will be a good luck charm for my teams–and for me!
Is there a big rivalry in your household that you're gearing up for this season? What foods are a must when you get your game face on?
No matter who you're screaming at on the television, be sure you don't get distracted with this delicious Dip Parade!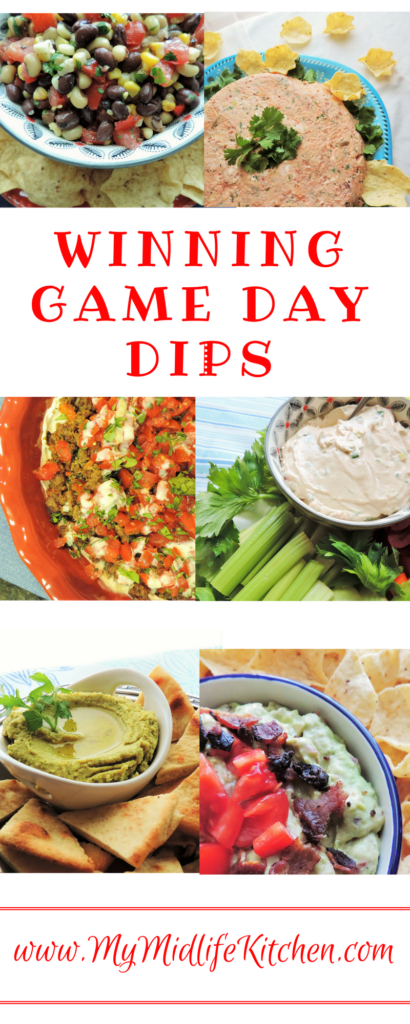 WiSave
Add to Favourites