** Affiliate links appear in this post **
I have been b*tching for months (and months, and months) about how much I hate hot weather.  I have moaned and groaned and complained until finally, FINALLY, the weather here in South Texas has shifted.  It's now cold at night, crisp during the day, and I can finally pull out my boots, sweaters, and scarves.  Hooray!  But do you know what else this change in season brings?  CHILI! 
Chili is one of those mandatory cold weather recipes that everyone has a recipe for, and more importantly, everyone loves.  What is so darned great about it, aside from the absolute comfort you get when you have a warm bowl of it in front of you, is that there is so much variety in what can go into a chili recipe  I love chili, and I love variety!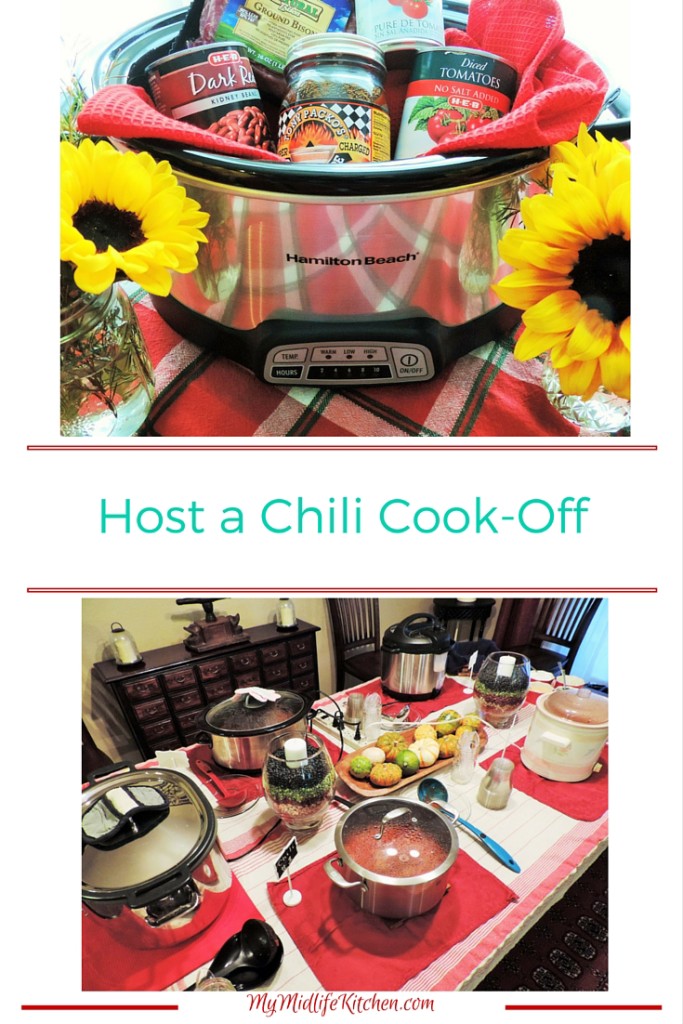 While I am a traditionalist in how I usually make my version of chili, I love seeing (and tasting!) what other people put in their own versions of this classic.  So I figured instead of showing up at people's houses and sneaking into their kitchens to try their chili (strangers tend to frown upon that), I'd have them bring the chili to me!  And I invited them all to agree to be judged by their peers.  Mwah-ha-ha-ha.  Very clever of me, no?
That meant I had to set up a system for tasting and judging all of the great chilis that showed up at my door.  It was so easy, and super fun.  We had 3 categories for people to judge the chili on:
People's Choice (aka best chili)
Spiciest
Most Unusual Ingredient
Everyone got to taste the various entries, and then got to work voting for their favorites in each category.  Want the judging sheet we used?  Your wish is my command.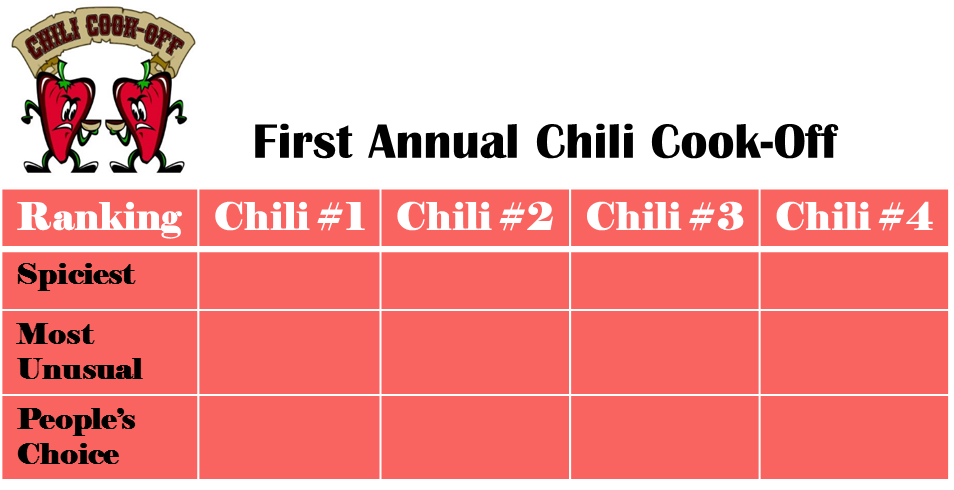 I made sure that each chili that was brought in a slow cooker had an outlet, and then I labeled each place with numbers (Chili #1, #2, and so on).  There were small cups and spoons for people to get a quick taste of each one, as well as toppings galore for those interested in doctoring up the various chilis.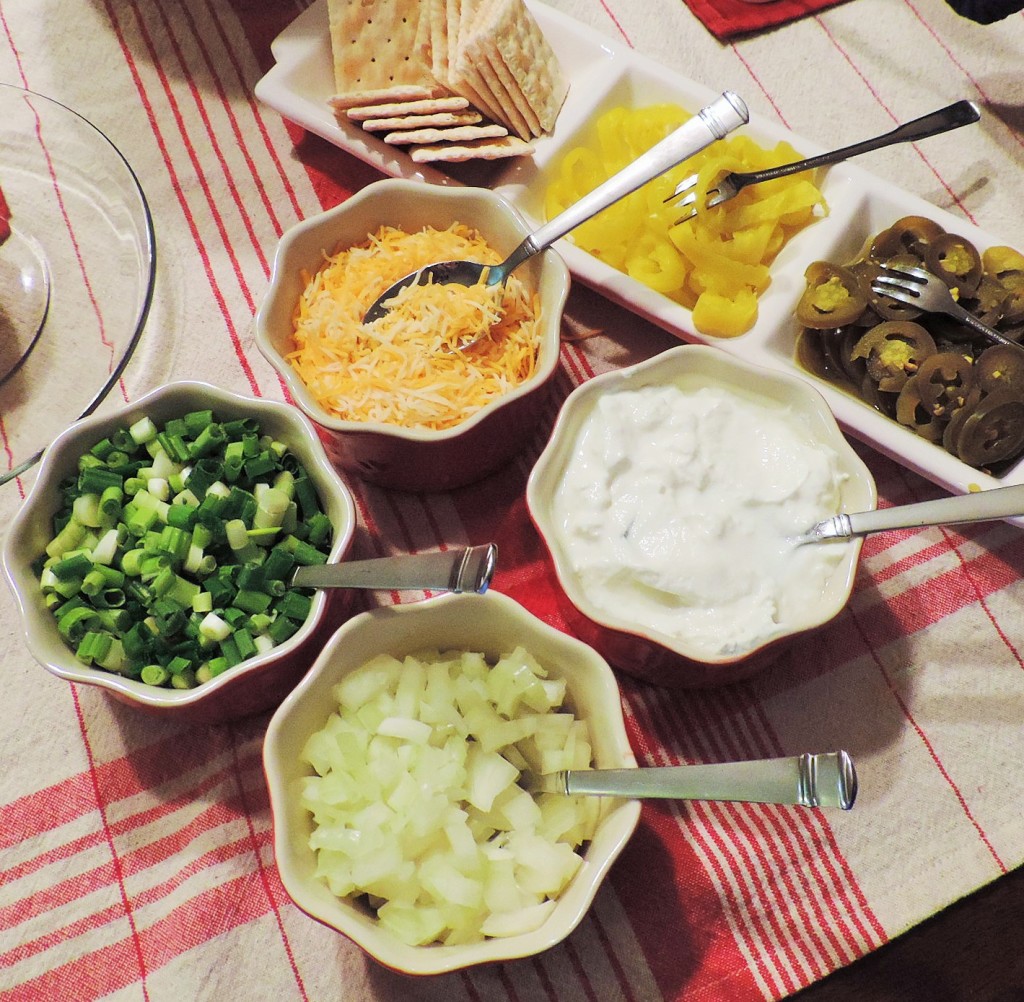 In addition, I was able to use my new Hamilton Beach slow cooker to make MY chili, which was the perfect tool for the job. It was the perfect size with a capacity of 7 quarts (that's a lot of good chili!), heated evenly, and kept the chili warm throughout the evening without overcooking it.  A great addition to my kitchen arsenal.
By the end of the night, the votes were in!  The folks who were voted as having the "People's Choice" chili took home a new Hamilton Beach slow cooker!  Great chili, great company, and great prizes.  Win/win/win, I'd say!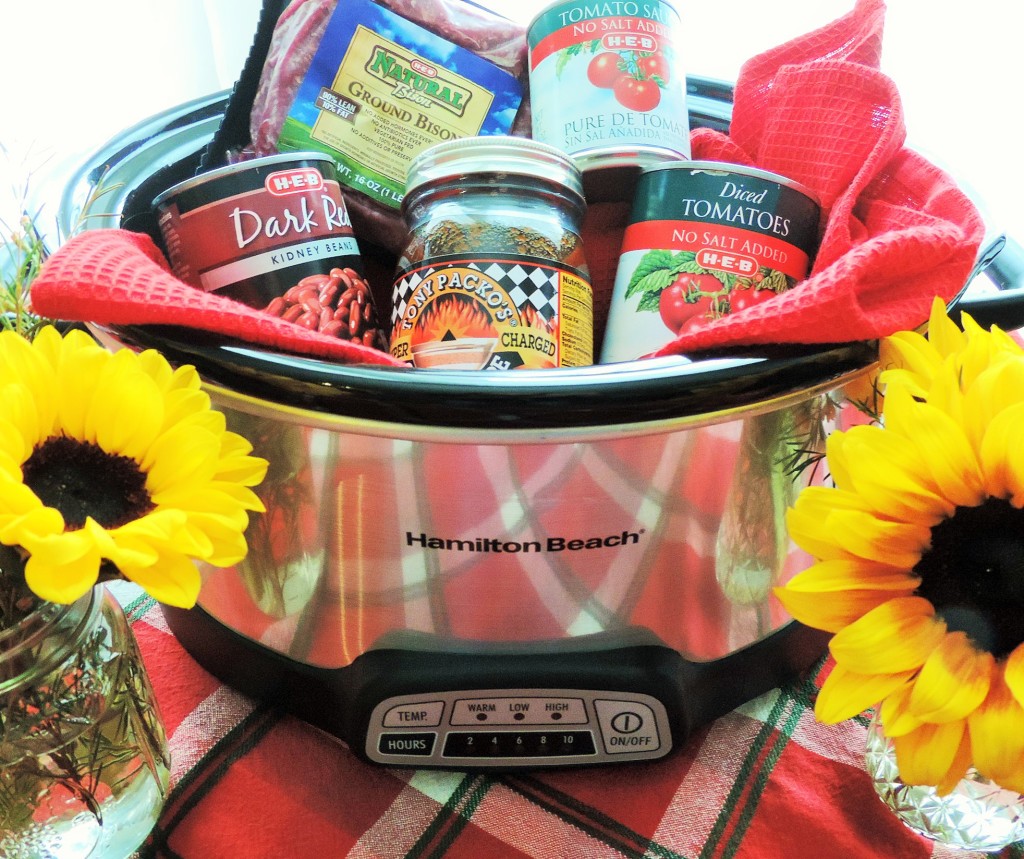 Oh, and as for the chili I made that day, you can get that recipe here.  I did a little twist on my own classic by using ground bison in my version.  Rich, flavorful, and it was a MY winning chili of the night!
** I was not compensated for my review of the Hamilton Beach Slow Cooker.  All opinions are my own **
Add to Favourites